Build a rental website, effortlessly
Streamlined editing, integrated checkout, and SEO-ready. No code required.
Book a Demo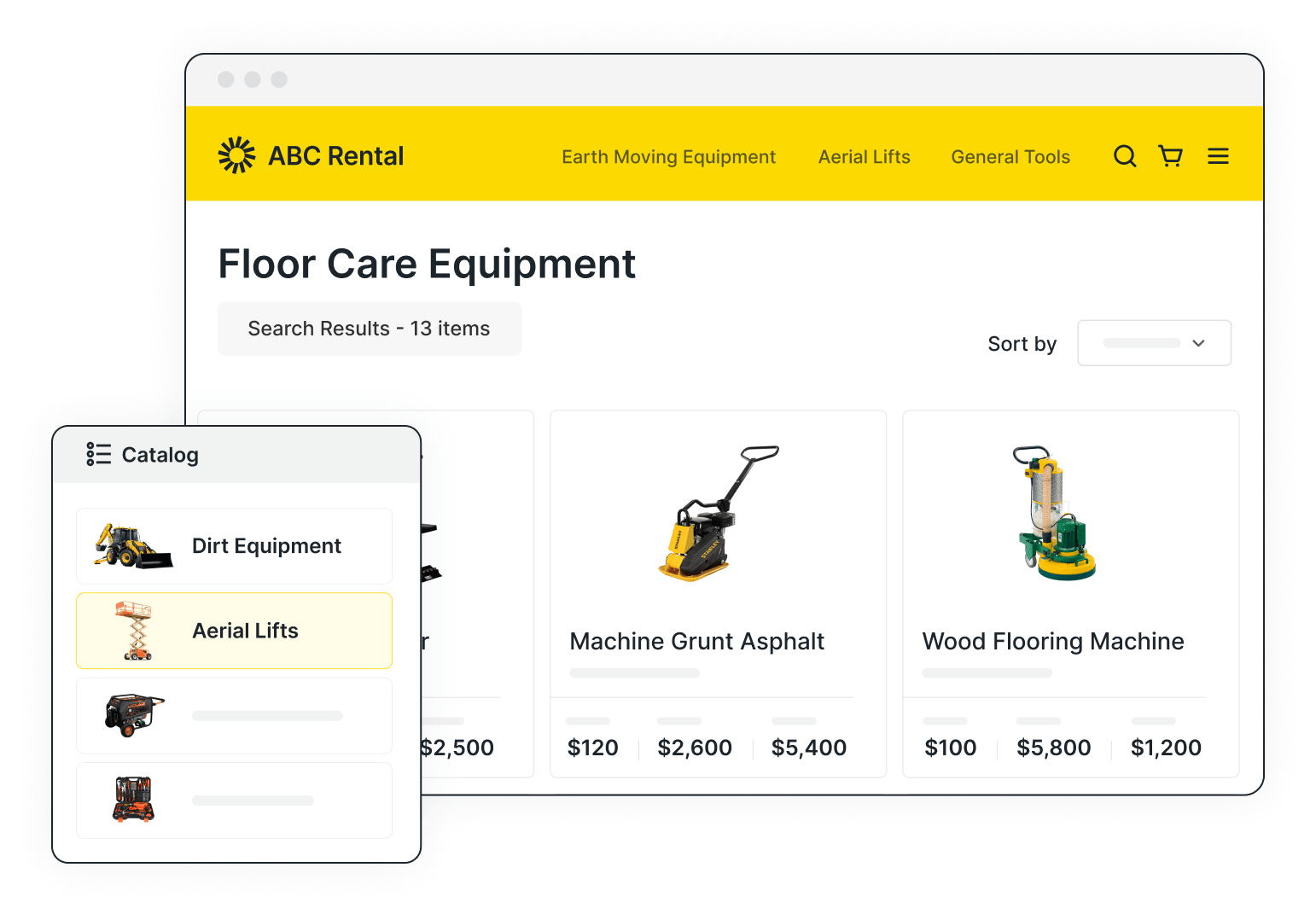 67% of rental customers do online research before buying. Is your website ready for that?
Launch a dynamic e-commerce website supported by powerful tools that drive new customers, boost revenue, and simplify online rentals.
With Quipli, your renters can complete the entire rental checkout process online including delivery address verification, taxes & fees, payment processing, driver's license collection, proof of insurance upload, and digital e-signatures.
Streamline rentals, skyrocket your business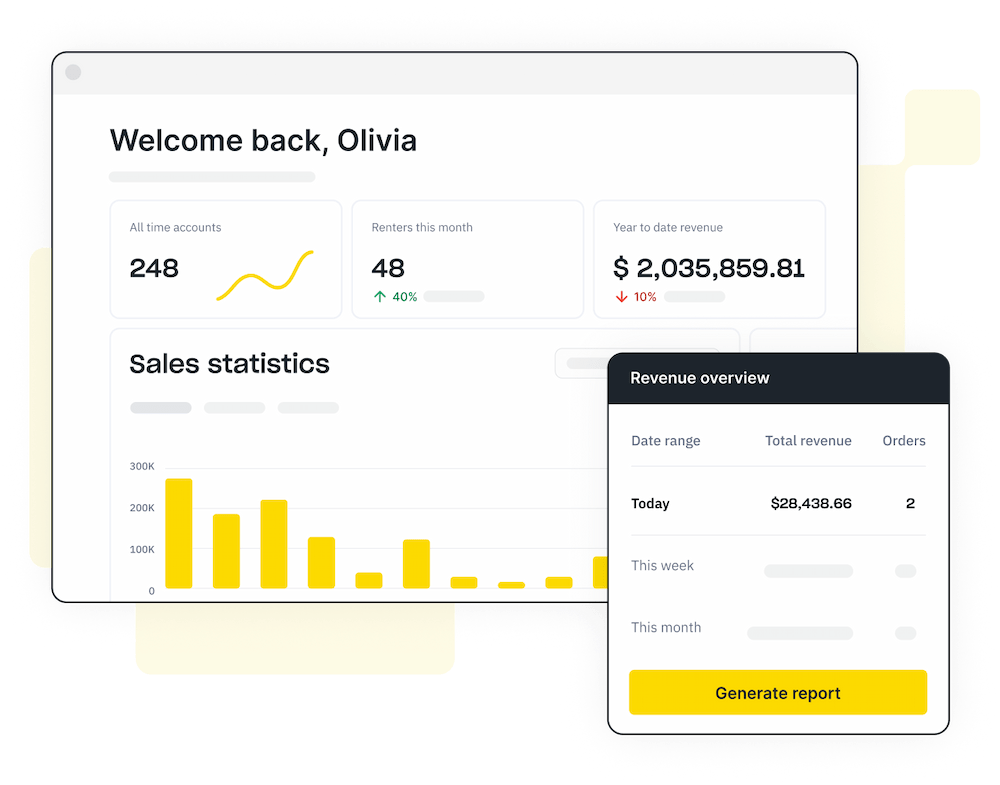 Drive more rentals with an optimized, user-friendly website

Easy-to-edit website without coding knowledge

Customizable design to match your brand identity

Built-in SEO and marketing tools to grow your business

Offer a best in class customer experience for your renters

Seamless integration with your POS, for a unified checkout experience online and offline
Tailored tools to grow your rental business
Website templates to get you up and running quickly
Quipli lives in the background, so your brand is the one that shines. We have various configurations and templates, which means we can support you whether you're running one location or dozens, and whether you have 10 pieces of equipment or hundreds.
Integrated checkout cart for a frictionless experience
e-Commerce checkout experiences are increasingly important for your customers who are short on time and value responsiveness. No more waiting, as you can help them transact in seconds, and allow them to do so wherever they are.
From the jobsite to the office, you can now serve your customers digitally, and save your team countless wasted hours every week.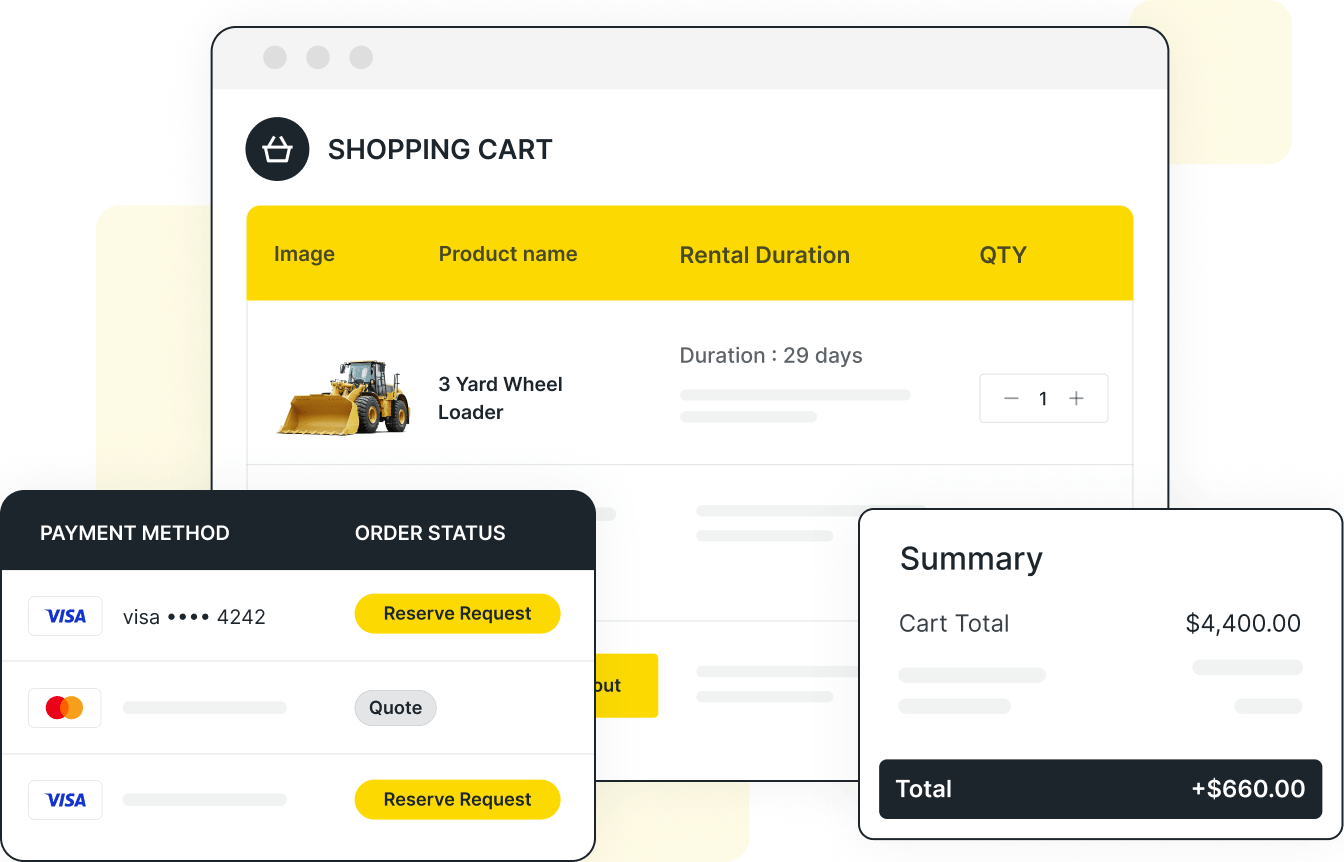 User-friendly editor for updating content and products
Our pre-built product page templates that populate easily have been a customer favorite. Availability and inventory are integrated directly into this experience, so your backend ties to your frontend. Goodbye, double entry.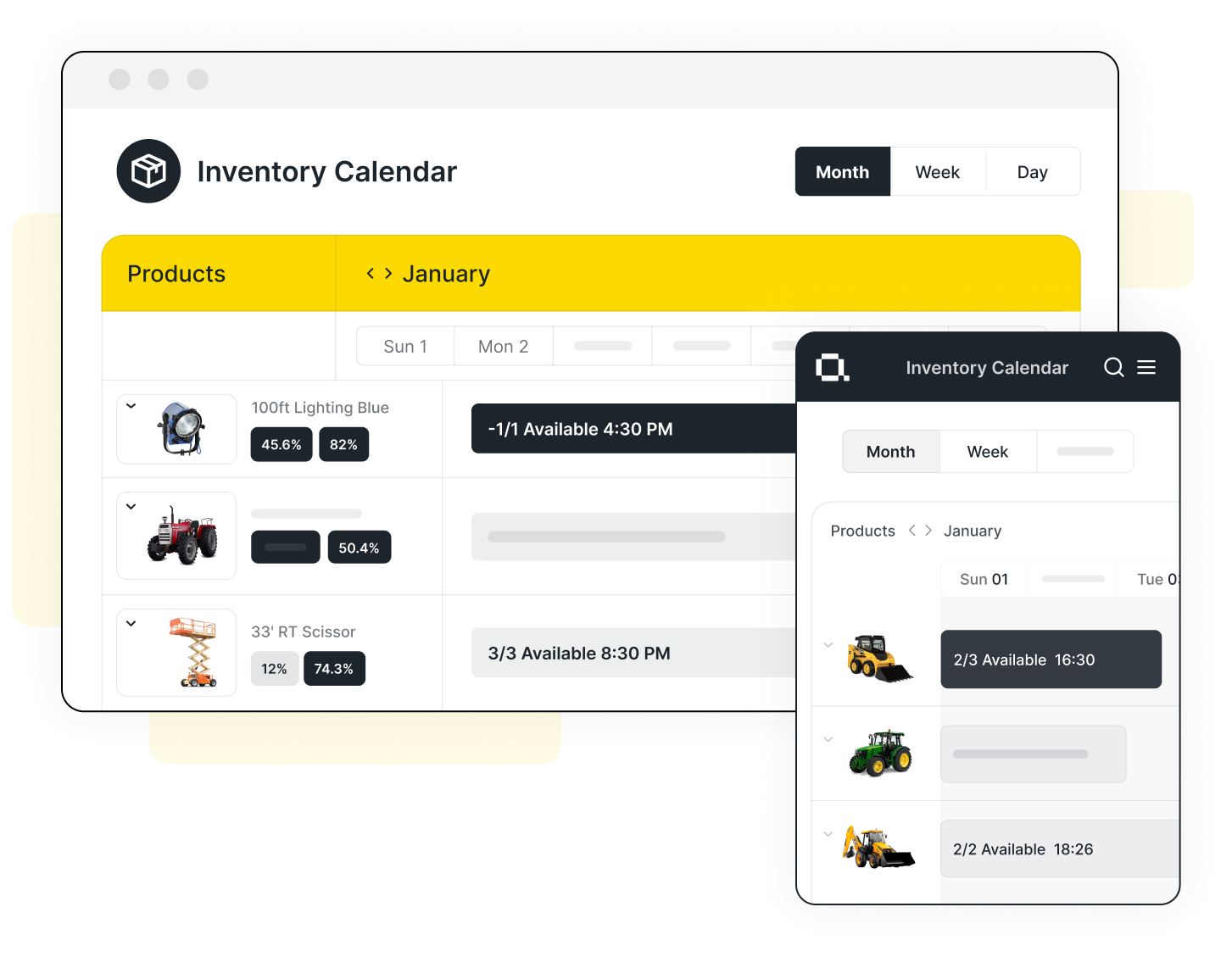 And much more...
SEO-optimized to your improve your visibility  
While you do rentals for a living, we do software and SEO optimization for a living. Our pages are fine-tuned to help you rank ahead of competitors and attract more customers as a result.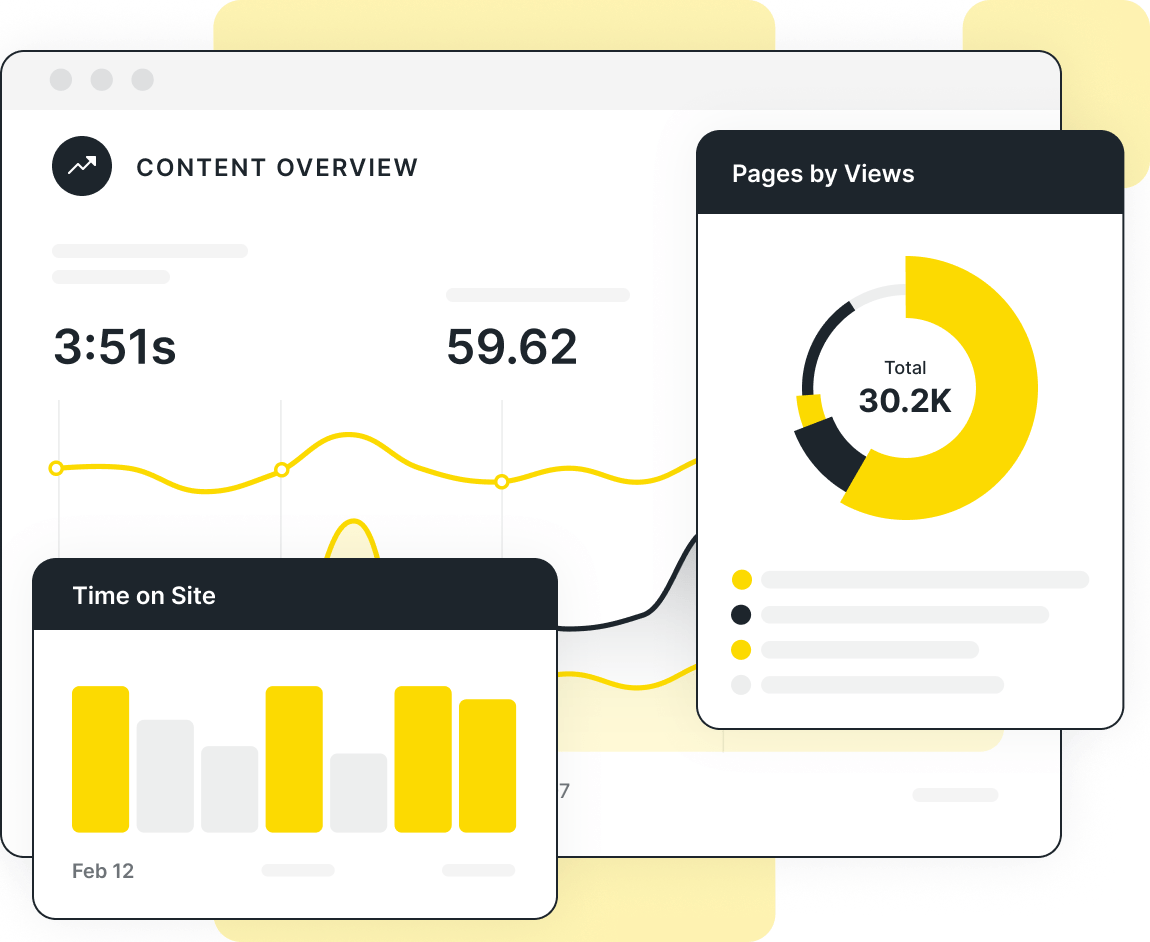 Renter account logins for convenient rental management
With renter account logins, get one step closer to autopilot for your regular customers who want to self-serve. Allow them to view recent invoices, upcoming reservations, take items off rent, extend rentals, and more.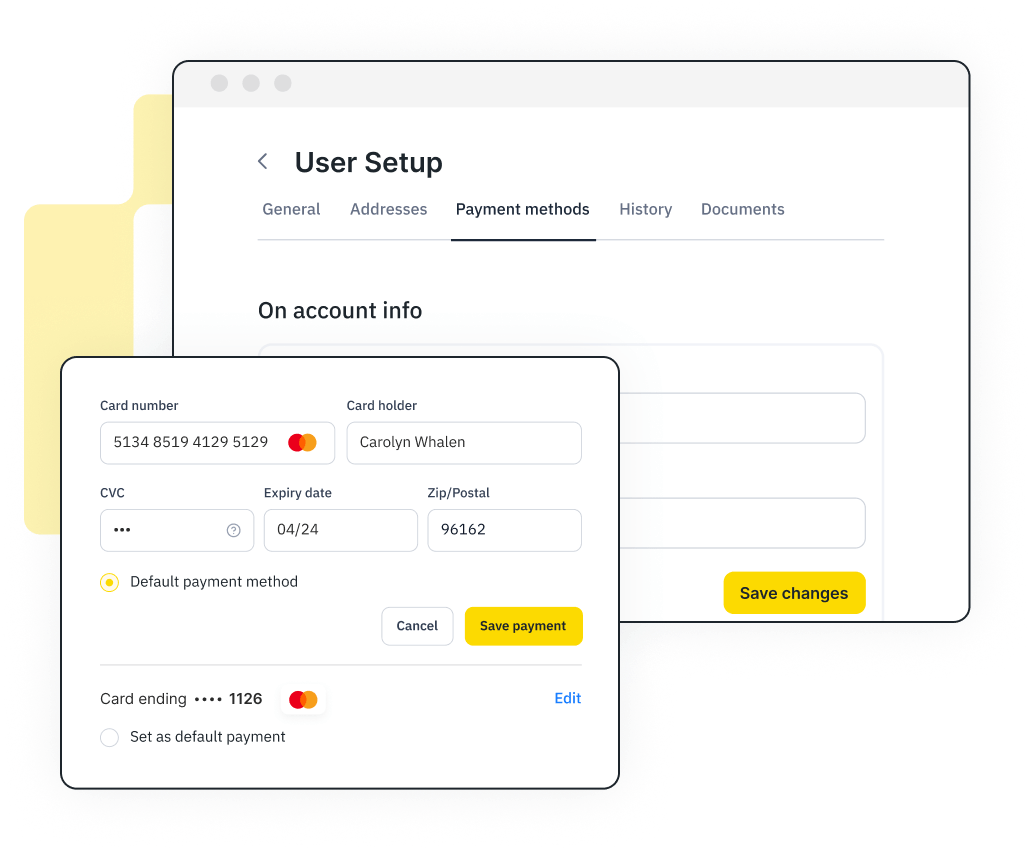 Mobile-responsive design for seamless browsing on any device
More than likely, the majority of your rental customers are on their phones. Quipli's mobile optimized rental website is lightning fast and will delight your customers who can finally interact with you on the go.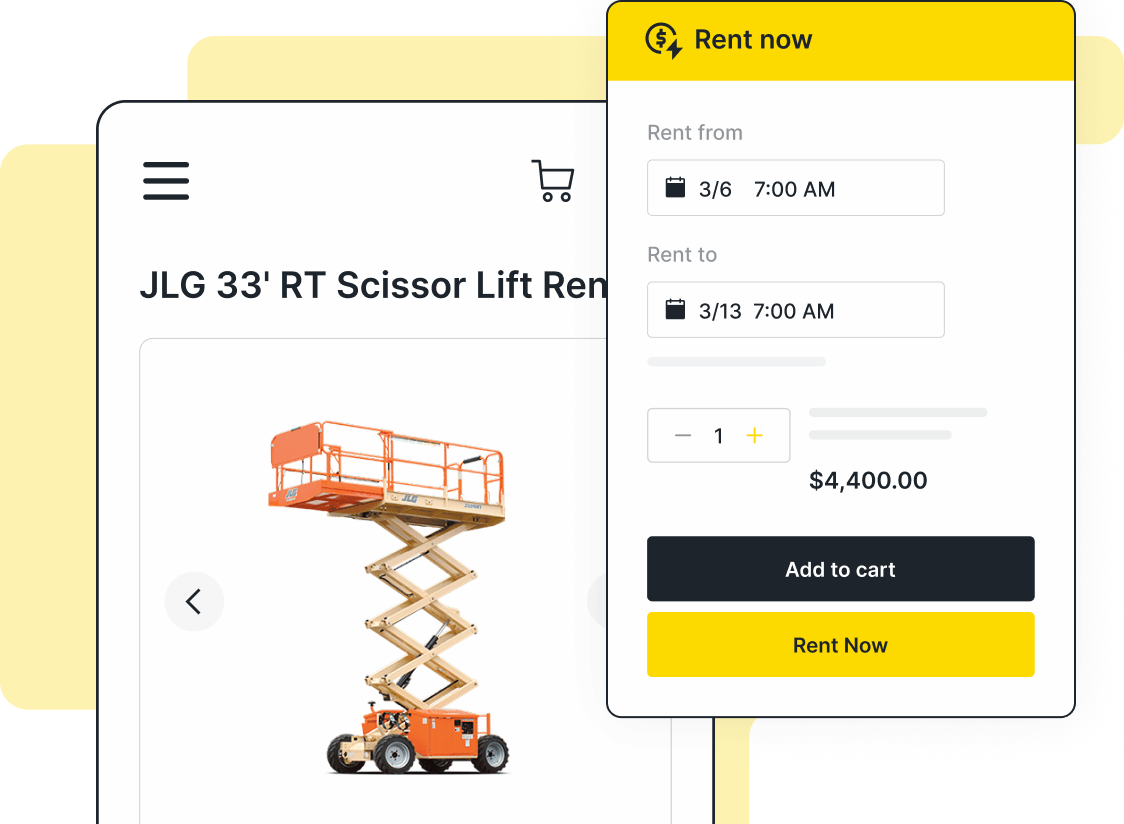 Frequently asked questions
No! The most common question we are asked. Most of your website is built according to Quipli's template.  The only editing that you need to consider is:
Naming your products and adding product descriptions and details
Assigning Your Products to Categories and Subcategories
Filling in important fields such as Page Titles and H1s
Trusted by equipment rental leaders across the US and Canada, big and small.
We ran trials with multiple software vendors side-by-side for several months, and there was no comparison to Quipli's pace of development and customer support. Quipli listens to our needs regularly and shows an excitement to develop requested features. The crew at Quipli has made Arapahoe Rental feel like a partnership and not just another customer.
Quipli is a very easy team to work with and a very rare type of business that really works with you to help you succeed and set up the platform. If you like having options on how your platform works and like to have things customized without having options hidden from you, this is the platform to go with." Chose Quipli after comparing it to Booqable, EZRentOut, and Rentle (according to Capterra).
Top notch people. Their customer service is hands down the best. Software is easy to use, and user friendly. Easy to navigate and make adjustments to fit your business. They are constantly adding new features and best of all - they listen to customer feedback for what they do next.
My overall experience has been amazing. I am able to accept orders 24/7. I love that it's cloud based. This allows us to accept orders on the fly.
We use Quipli for our small, family owned equipment rental business. Through Quipli we are able to enter, track, and rent equipment to customers with ease. The Quipli team is also phenomenal to work with! If it is a big issue they will call or set up one-on-one Zoom meeting to discuss a solution to the problem!
Very easy page to navigate for the end user. Customer service is top notch with attention given to the specific needs of my company. QUIPLI is the one stop shop for our online rental needs from inception, design and ongoing maintenance.
I didn't expect a response to a non-emergent question over the weekend but the response was quick and gave clear instructions on how to fix my concern. Love working with the Quipli team!
The fast response is much appreciated, and even better when they take it a step further and help find a solution :)
Annika is simply put an asset of unseen potential that I am blessed to have on my support team. There are no words for being able to work with someone who makes you feel like you can just sit back and relax because she has got it covered. 👍
Court has been amazing to work with and help me through my start up growing pains. Thanks.
Renting equipment is about to get a whole lot easier
I. Answer a few quick questions on your business. It takes 2 minutes, tops.

II. Our team will reach out immediately to take you through a demo of Quipli.

III. Once you're up and running with Quipli you'll wonder how you ever managed without it.
Book a Demo